PLAIN DUTCH WEAVE (PDW) wire mesh cloth (filter screen)
Thanks to their closed surface, filtration occurs at the point where warp and weft join. Dutch weave is manufactured in plain weave pattern, whereby the warp wires are interwoven with a wider pitch than the weft wires. This significantly increases the strength of the mesh in comparison with square meshes.
The absolute aperture of the fabric is 5 µm(2300mesh) to 300 µm.
Anping BOLIN carries stock of plain dutch weave with these absolute openings made from 1.4301, 1.4401 stainless steel, which cover the majority of meshes required in the field of industrial filtration.
FILTER APPLICATIONS:
filter candles in edible oil refining
Drum filters
Nutsche filters
Cartridge filters
Vertical pressure leaf filters
Pharmaceutical filtration
Mesh pore size > 5 µm
Features
Super thin compared to the twilled dutch weave mesh
Super fine & High permeability rate
Good and long life used
INCREASED STRENGTH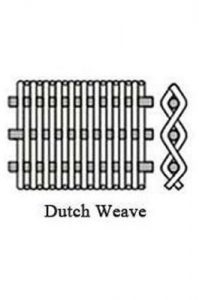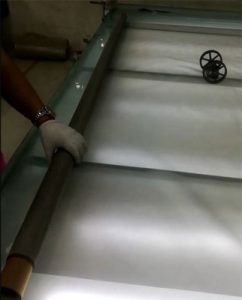 Weaving style                             Mesh picture